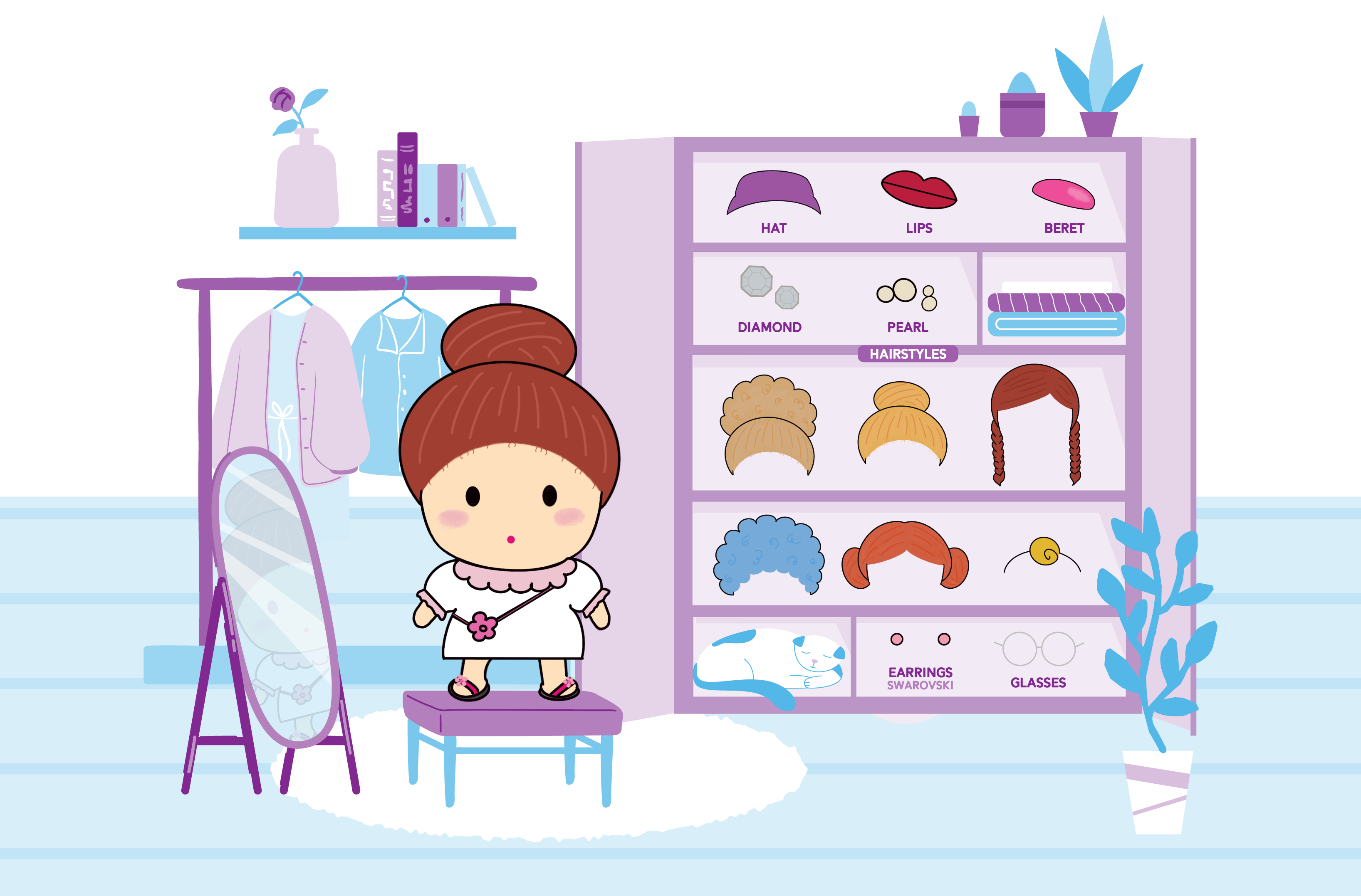 我們很樂意為你做出一件只屬於您的產品。
We are more than happy to craft you a special product just only for you.
Step 1
Select a product with the hairstyle you like
選擇一款產品配上你喜歡的髮型
Step 2
Go in the configurator page then pick the hair color first
進入訂製頁面後,先挑選頭髮的顏色
Step 3
Dress up the best outfit *
配襯最佳服裝 *
*毛毛頭的頭仔部份會以羊毛氈製作,身體部份(服裝)將以心意咭呈現
*The head of MOMO B will be made with wool felt. The body part will be presented by printed card.
Step 4
Put on amazing accessorises
E.g. glasses, earrings, hair accessories
戴上精美飾物,如:眼鏡、耳環、頭飾